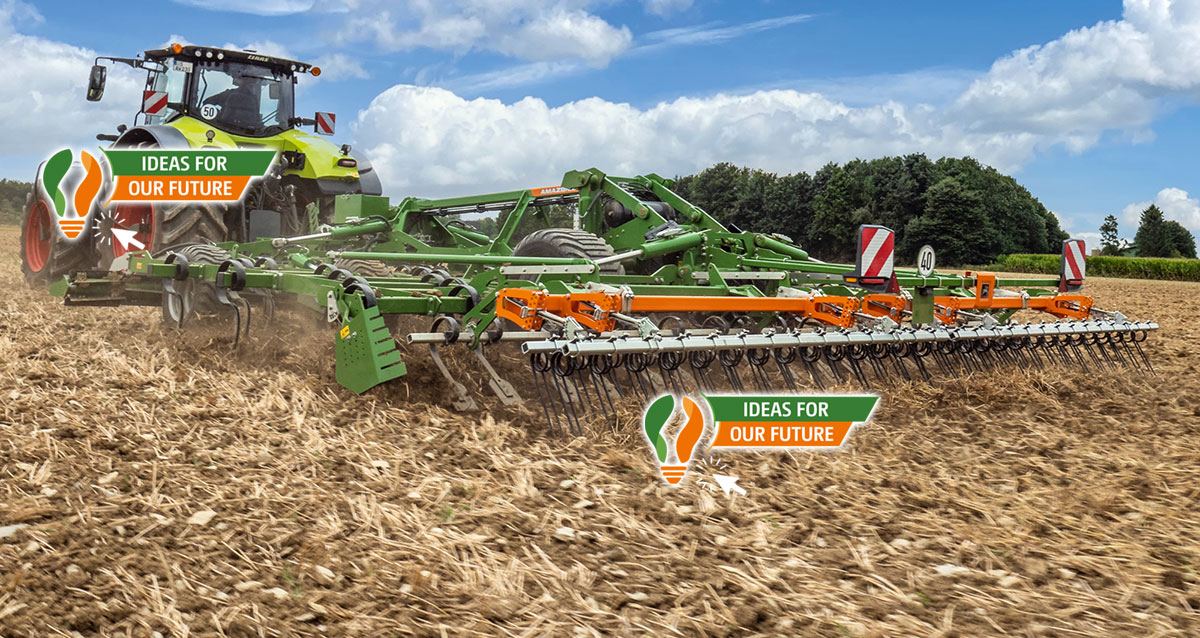 Double harrow
As an alternative to the following roller, the double harrow pulls out weeds without any further reconsolidation. The germinated weeds and volunteers lie exposed on the soil surface and die without the need for plant protection agents.
AMAZONE Cobra 7000-2TX trailed shallow cultivator
We need your consent
This content is provided by an external server. By activating the content, personal data may be accessed and Cookies may be utilised.
Knife roller
The knife roller permits extremely shallow soil tillage with simultaneous shredding of the stubble, such as during the initial stubble cultivation after rape. However, the knife roller is also ideal for working in tall catch crops, maize or sunflower stubbles